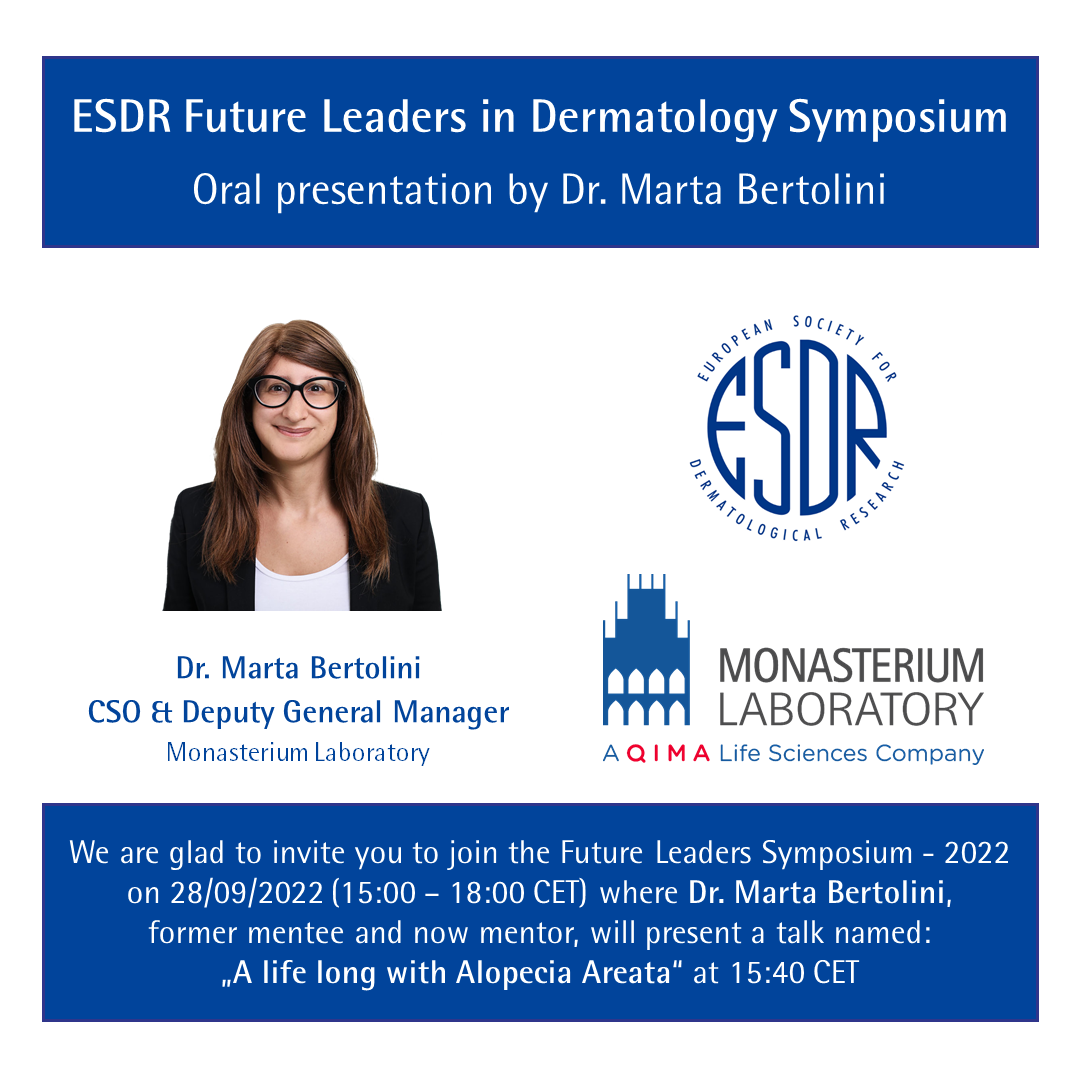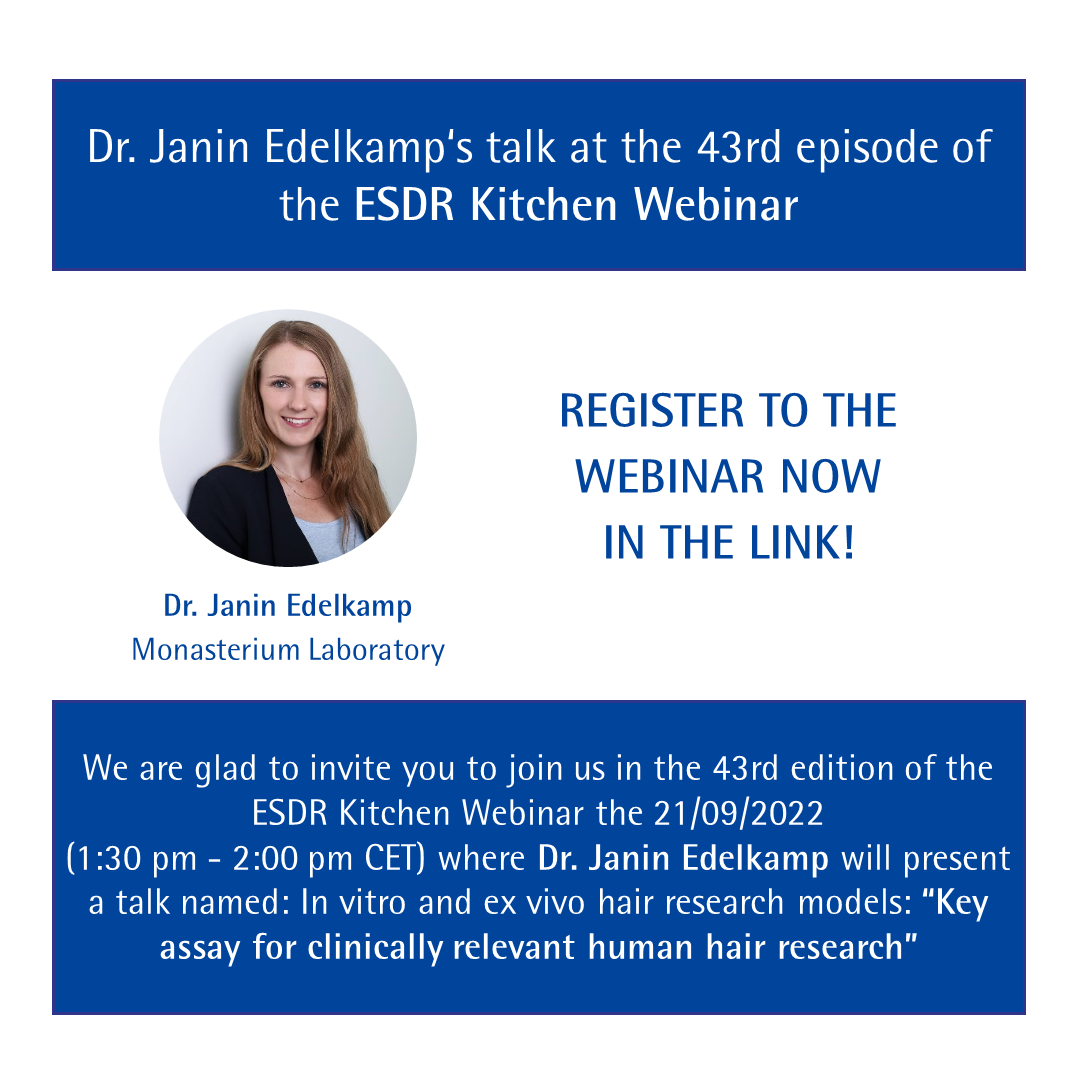 Meet Dr. Marta Bertolini, Prof. Ralf Paus, Prof. Tamás Bíró, Dr. Janin Edelkamp, and Dr. Ilaria Piccini at Booth N°2 and join their oral presentations and poster walks.
Find all presentation and poster titles in our participation flyer.
We are happy to invite you to join the 44th edition of the ESDR Kitchen Webinar on 21/09/2022 – (1:30 pm – 2:00 pm CET) where Dr. Janin Edelkamp will present a talk named: "In vitro and ex vivo hair research models: "Key assay for clinically relevant human hair research".
You can access the webinar here: Webinar Registration – Zoom
Or watch it by subscribing to the ESDR Kitchen Youtube channel: ESDR Kitchen Episodes – 2020 – YouTube
We are also glad to invite you to join this year's edition of the ESDR Future Leaders of Dermatology Symposium on 28/09/2022 – (3:00 pm – 6:00 pm CET) where Dr. Marta Bertolini will present a talk on "A lifelong with Alopecia Areata" at 3:40 pm.
In addition, we will actively participate in the ESDR Annual Meeting 2022 – Amsterdam, The Netherlands – 28/09/2022 until 01/10/2022.
Additionally, we will be co-hosting the Satellite Symposium on Dermatoendocrinology which will take place September 28th from 13:00 to 18:00 in room 5.
Prof. Ralf Paus will co-host the symposium and give a lecture on "Human scalp hair follicles operate a fully functional peripheral equivalent system of the central hypothalamic-pituitary-somatotropic (HPS) axis"
You can check out the Dermatoendocrinology Satellite Symposium program here.
If you would like to schedule a meeting with us, please contact m.bertolini@monasteriumlab.com
We are looking forward to meet you in Amsterdam or online!