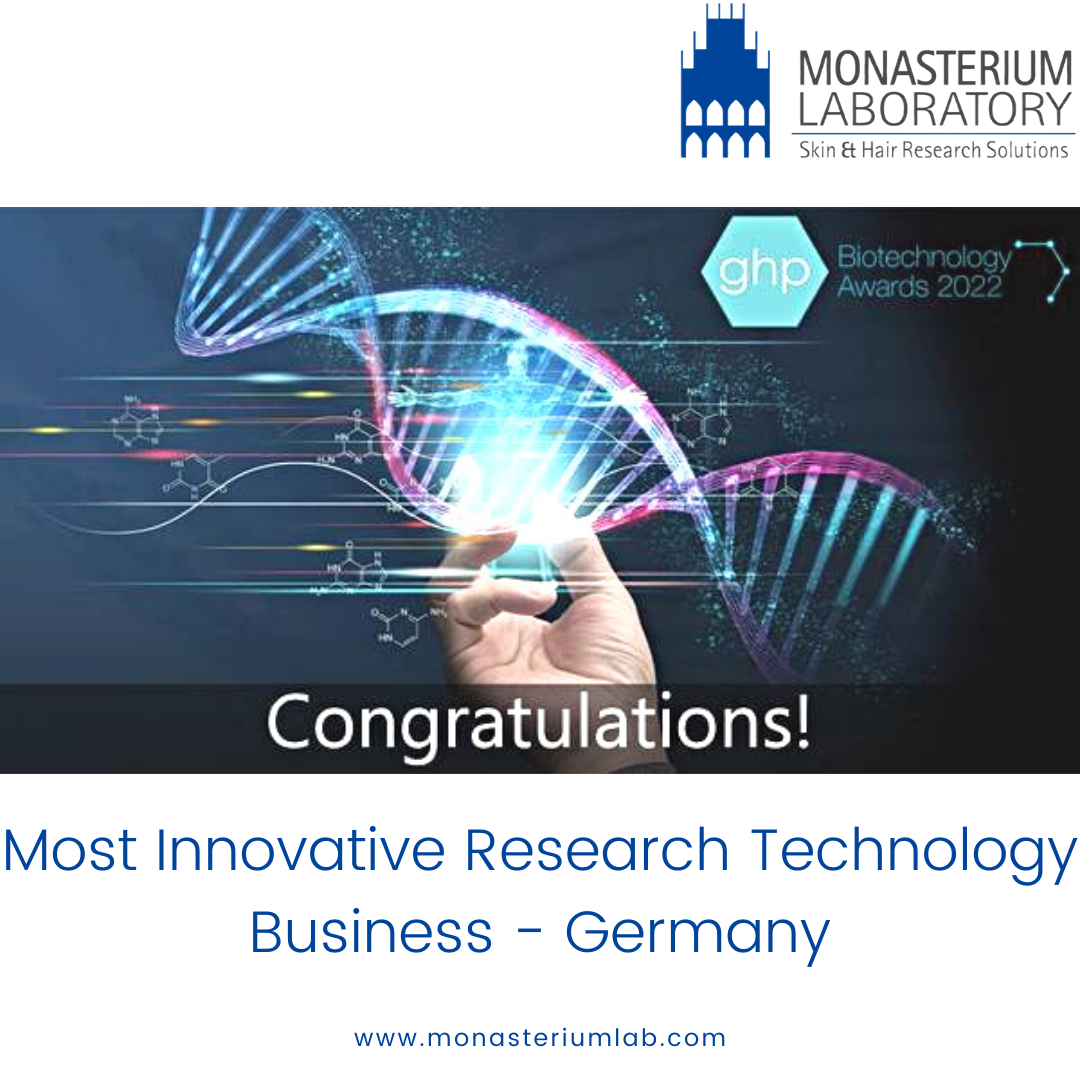 We are proud to announce Monasterium Laboratory has been selected as award winner by the Biotechnology Heritage Awards 2022 for the category "Most Innovative Research Business - Germany."
The award has been given out after being selected by an independent panel of judges and dedicated researchers who analyzed our work in clinical and pre-clinical research along as our demonstration of expertise knowledge, dedication to client service and satisfaction, and commitment to excellence and quality.
We are grateful for this recognition and inspired to keep working hard to develop Skin & Hair Research Solutions in this promising year.